Team:
Rational Consulting
Role:
Senior Designer

Creative Director: Stefan Hajek
Project Manager: Hannah Barnes
Project  Coordinator: Anna Rose Warren
UX Designer: Brian Sasville
Jr Designer: Maddie Sharpe
At Rational we were tasked with creating a new experience for the Microsoft Enterprise Industries Solutions. This included digital solutions for various industries such as: automotive, financial services, government, health, manufacturing, and more. This site helps inform Business Decision Leaders of Microsofts very wide range of solutions for their every need.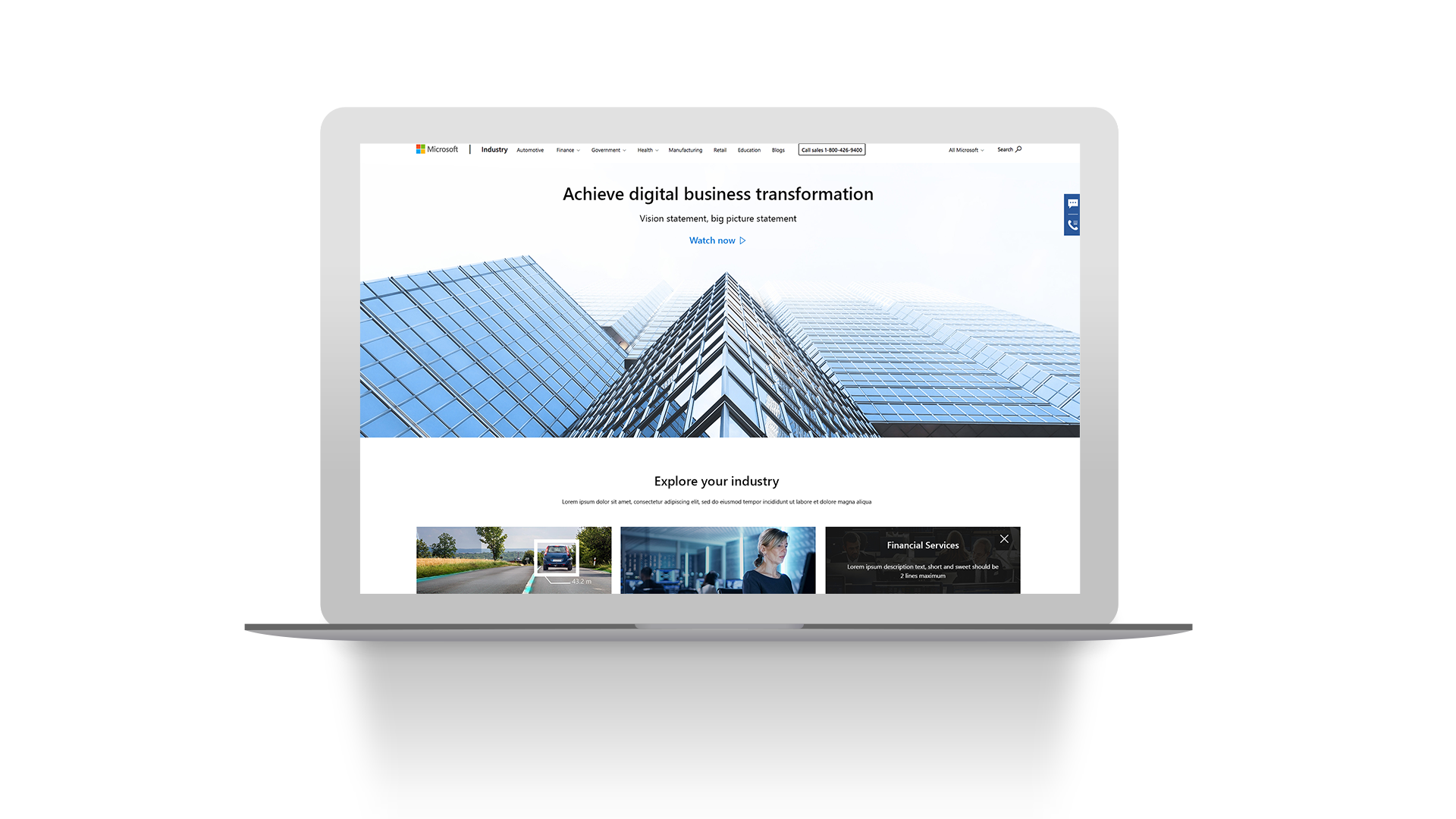 UX Flow and example flushed out wireframe inner page example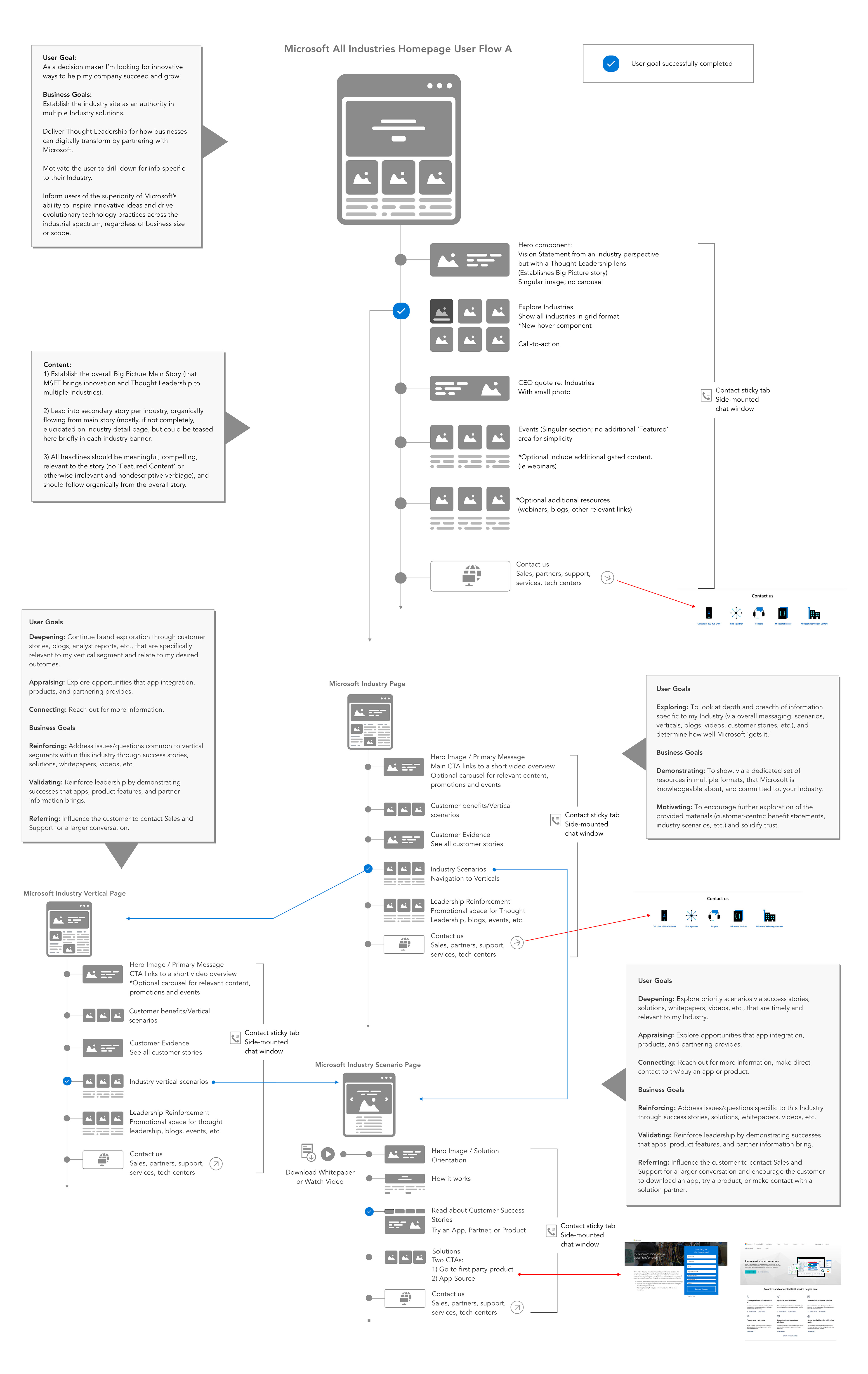 Homepage redesign A/B testing new design components and modules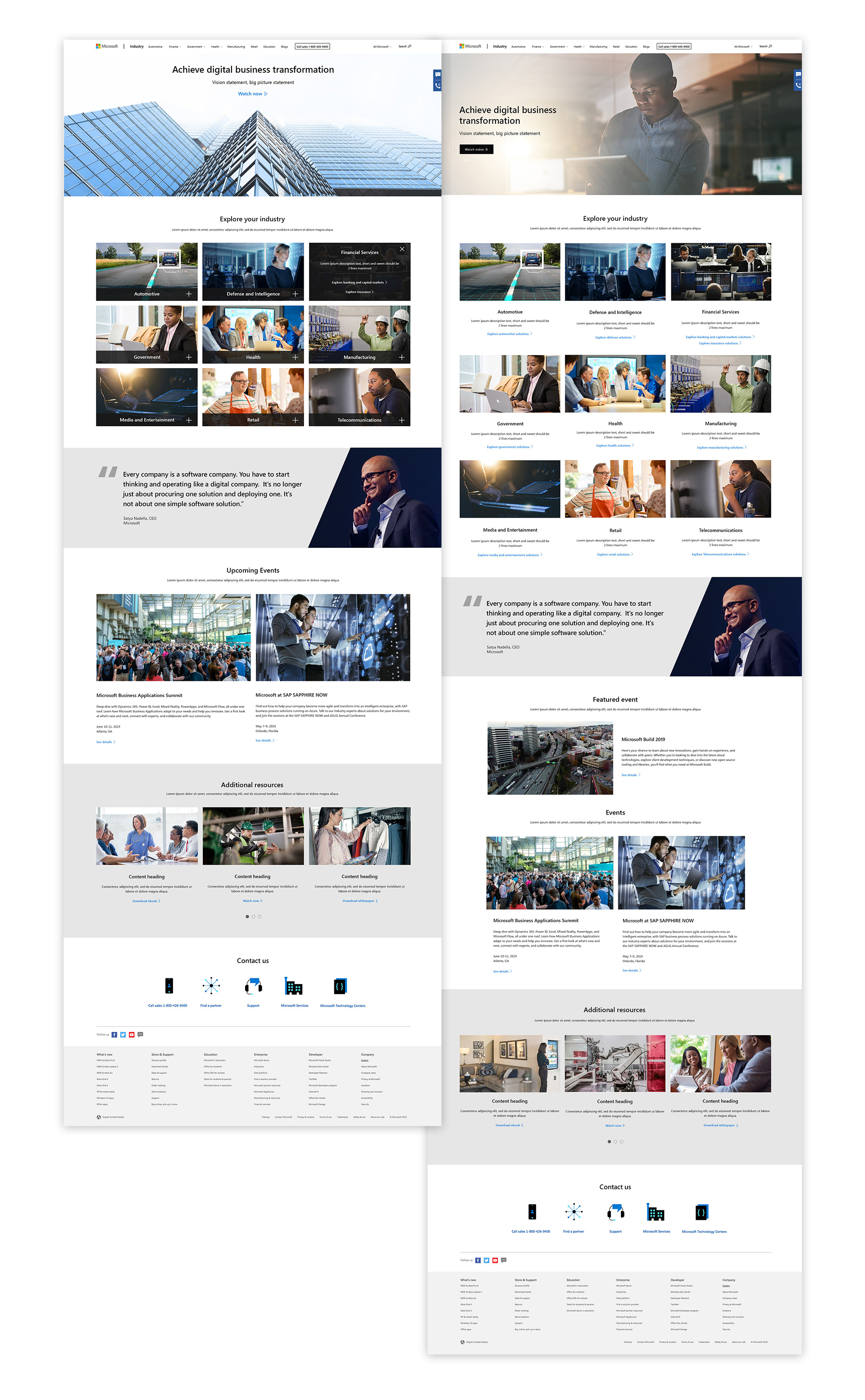 Several new components and modules were specifically for the Industries site. They were created from the ground up, wireframed, prototyped, and adapted for tablet and mobile. 

The shift grid component below was designed specifically to display each individual industry in an accessible and engaging way.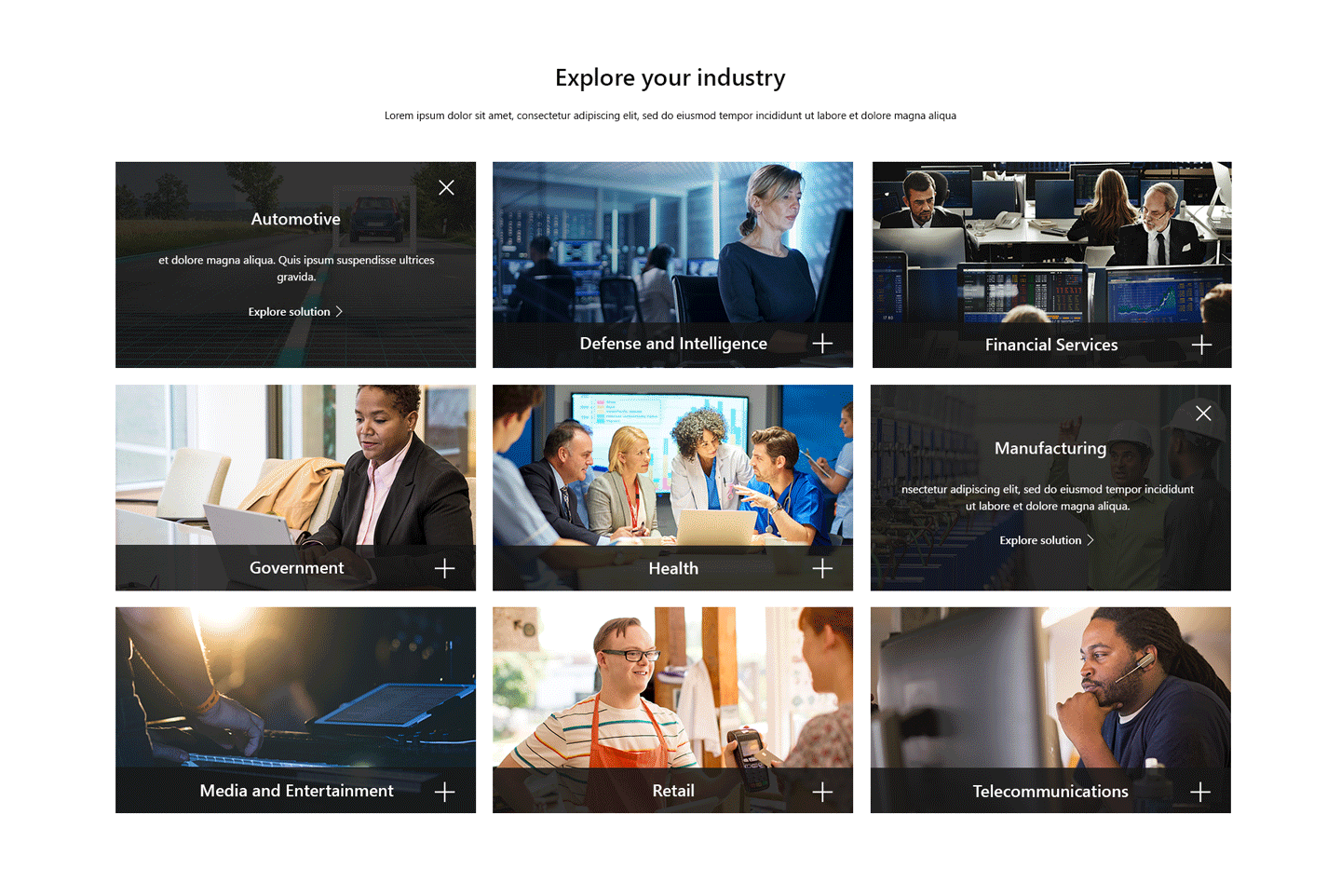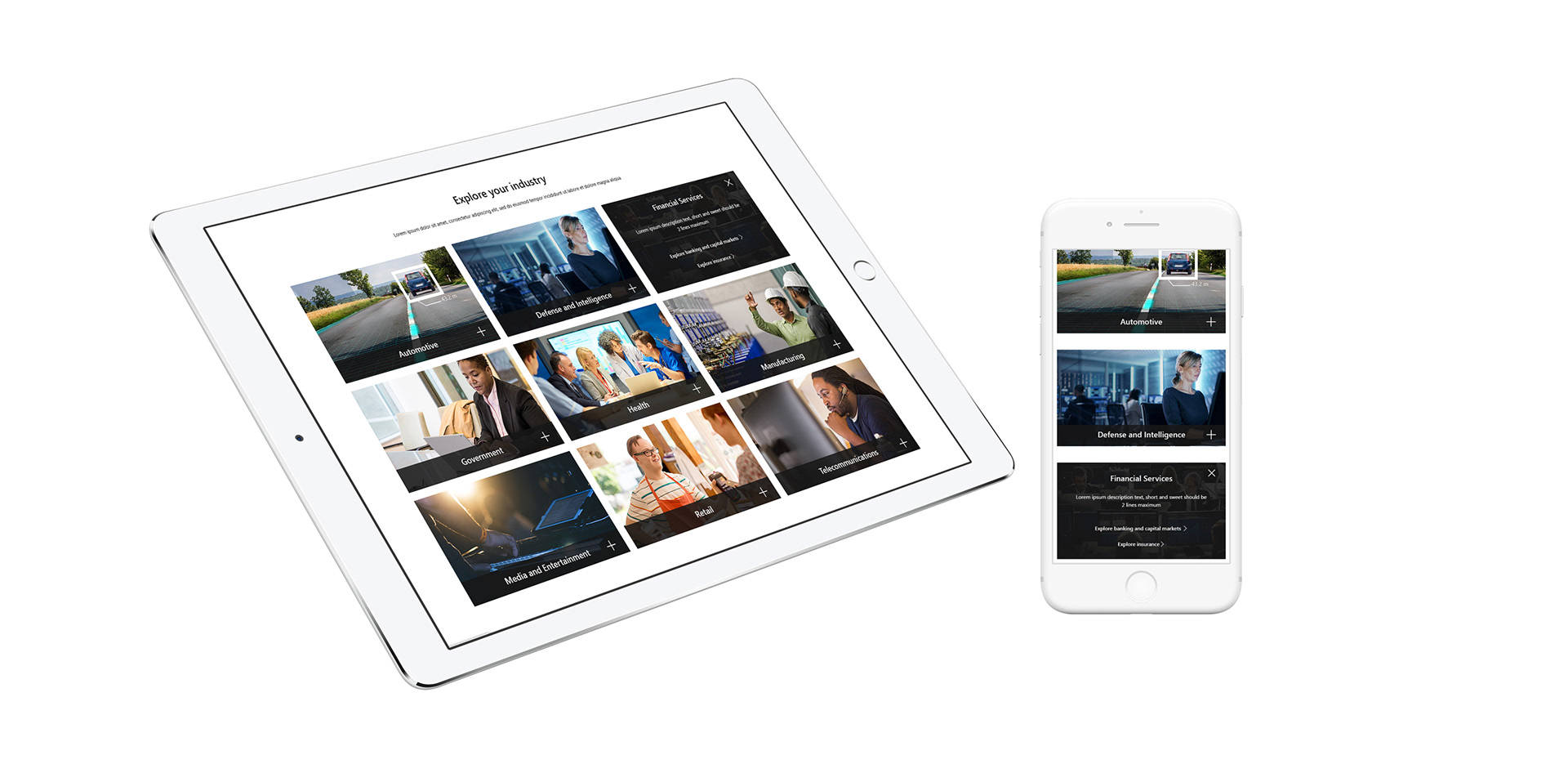 Approved example of an inner industries (health) page.
This is used as a template throughout each industry for consistency.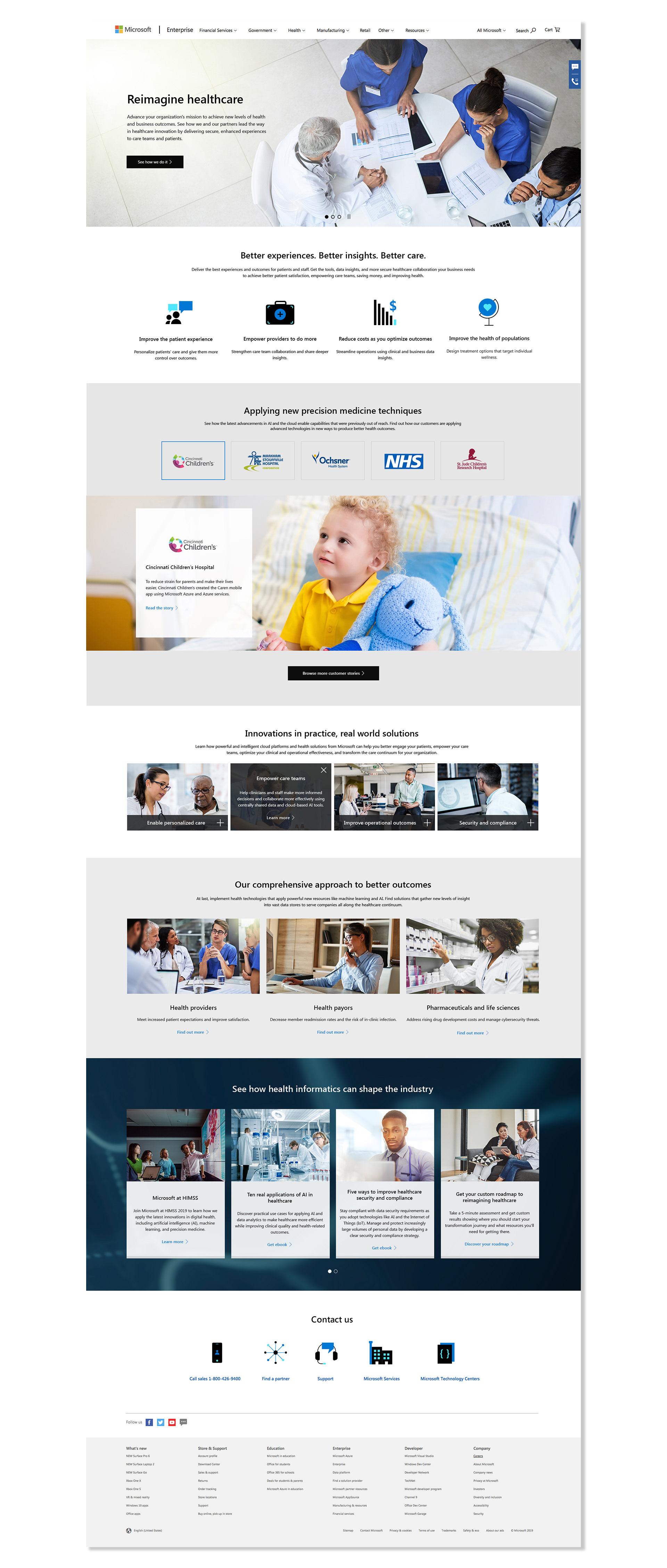 Illustration/icon examples.