Team:
WAAMCo
Role:
Graphic Designer & Illustrator
Traxo is a travel app for browser and mobile that seamlessly organizes your plans and travel accounts for free. During this project, I was contracted through WAAMCo design studio tasked with Graphic Design and artwork consistency.
Task Included (but not limited to):
    • Activity Map Iconography
    • Informative "Did You Know" Emails
    • NUX (new user experience) 
    • B2B Page Graphics
    • Homepage banner
    • 404 "Missing Luggage" Error Page
    • Interactive Travel Trophies / Awards
    • Traxo Elite* Graphics
  
© 2007 - 2015 Traxo, Inc. All rights reserved.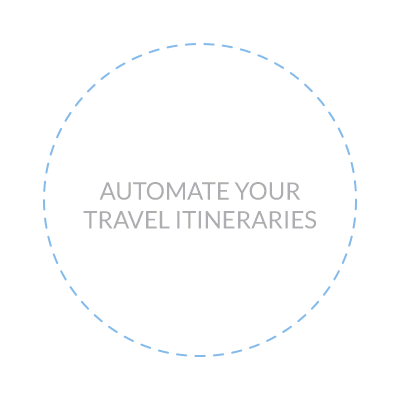 In the early stages we shared a pinterest mood board of graphic styles that could be fitting for the app. We decided on a clean modern take on the "Golden age of travel" refined for the digital age. Ultimately taking major inspiration from old pan-am flight advertisements and imagery from the movie "Catch me if you can."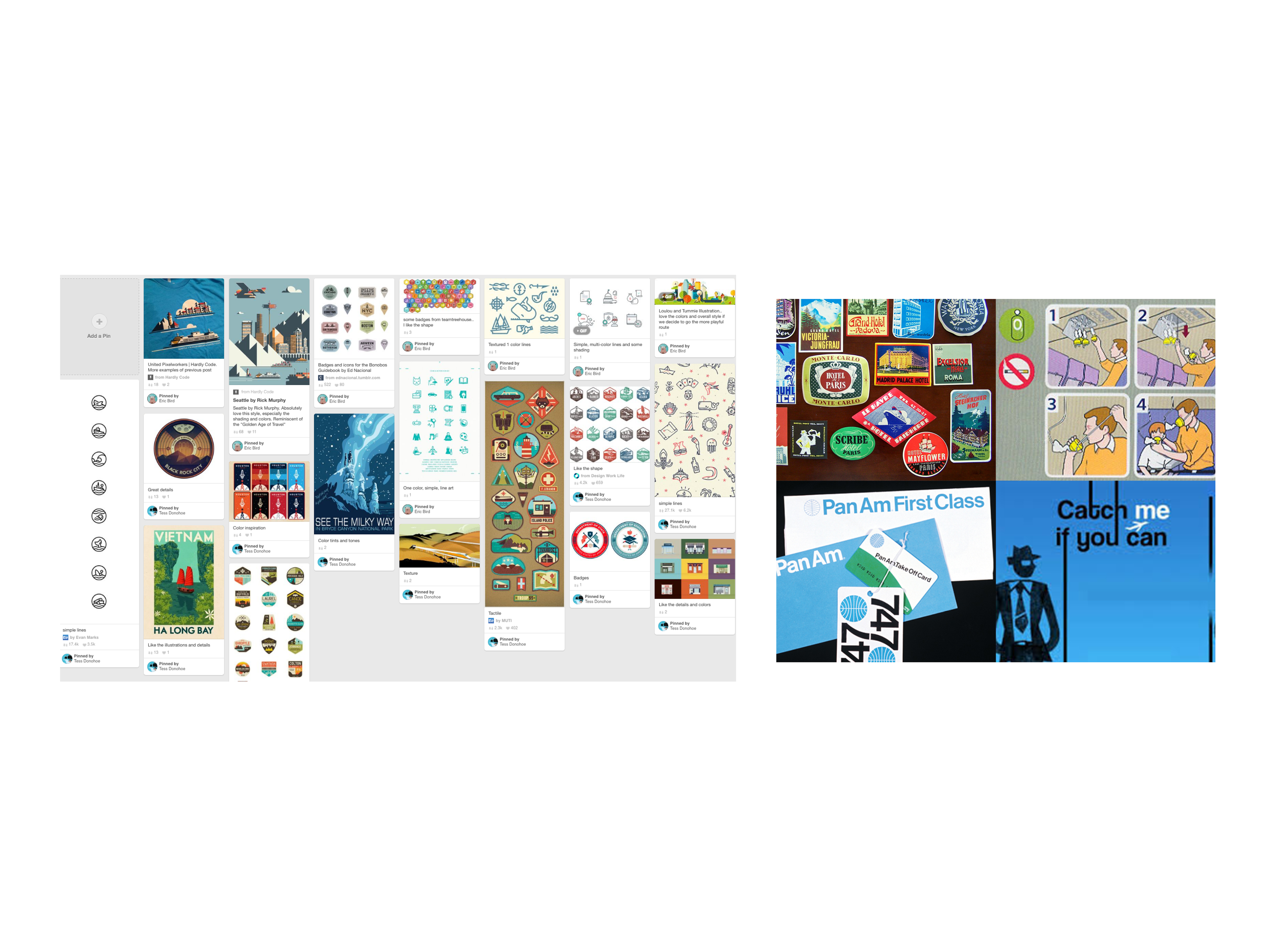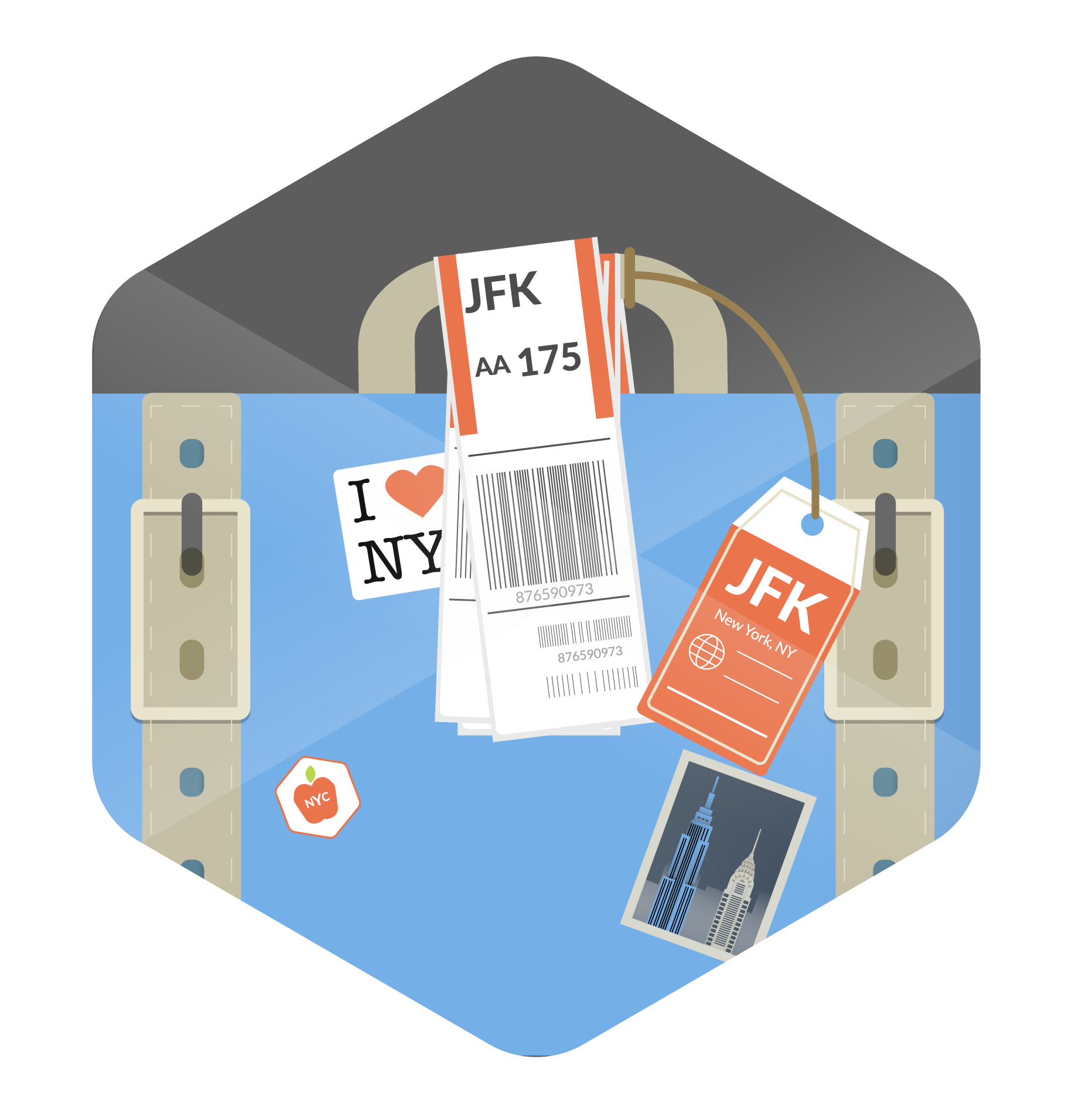 After deciding a approximate look and feel we began brainstorming complementary colors to "Traxo Blue."
We decided to go with a vintage late 60s color pallet to reinforce our theme.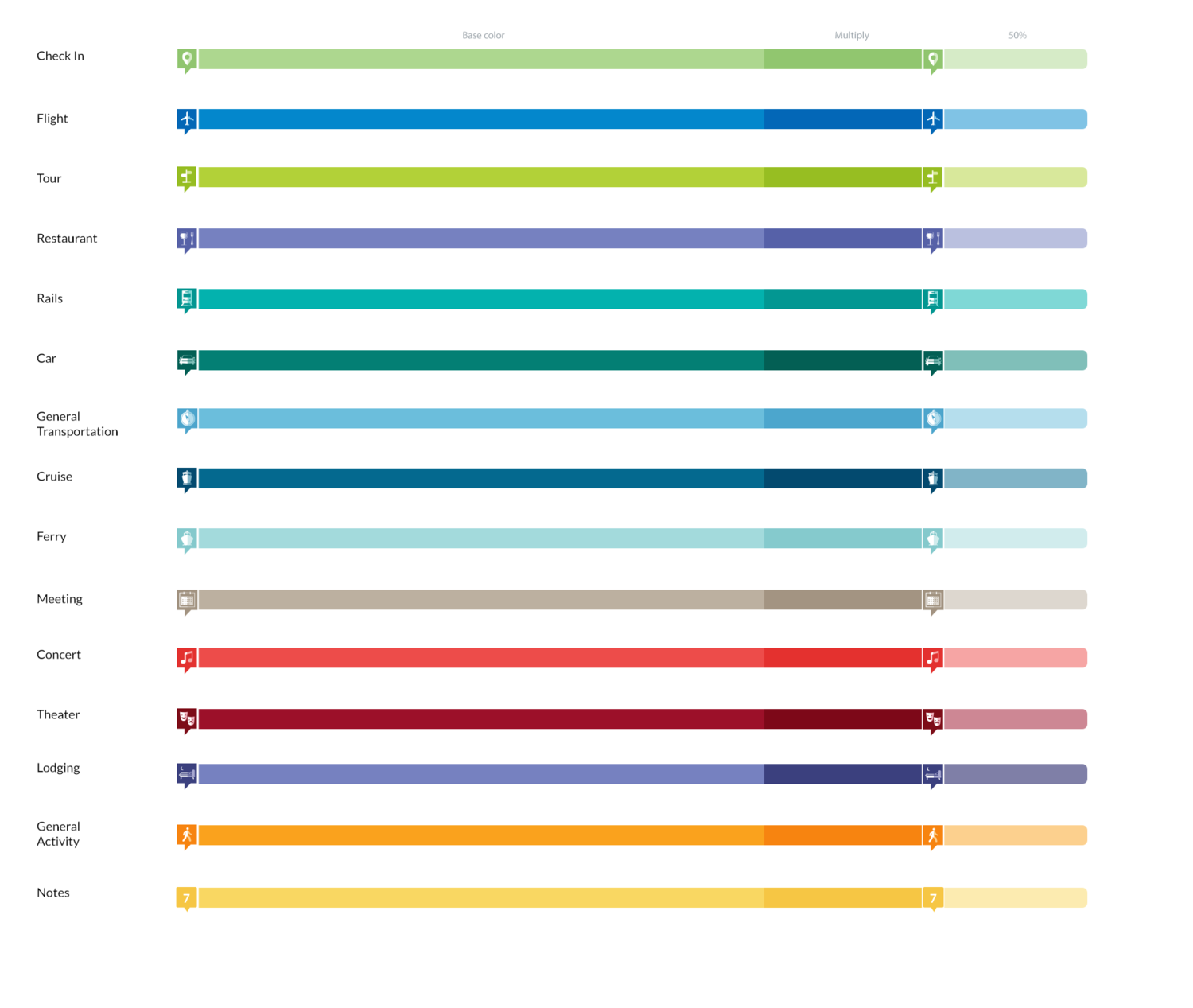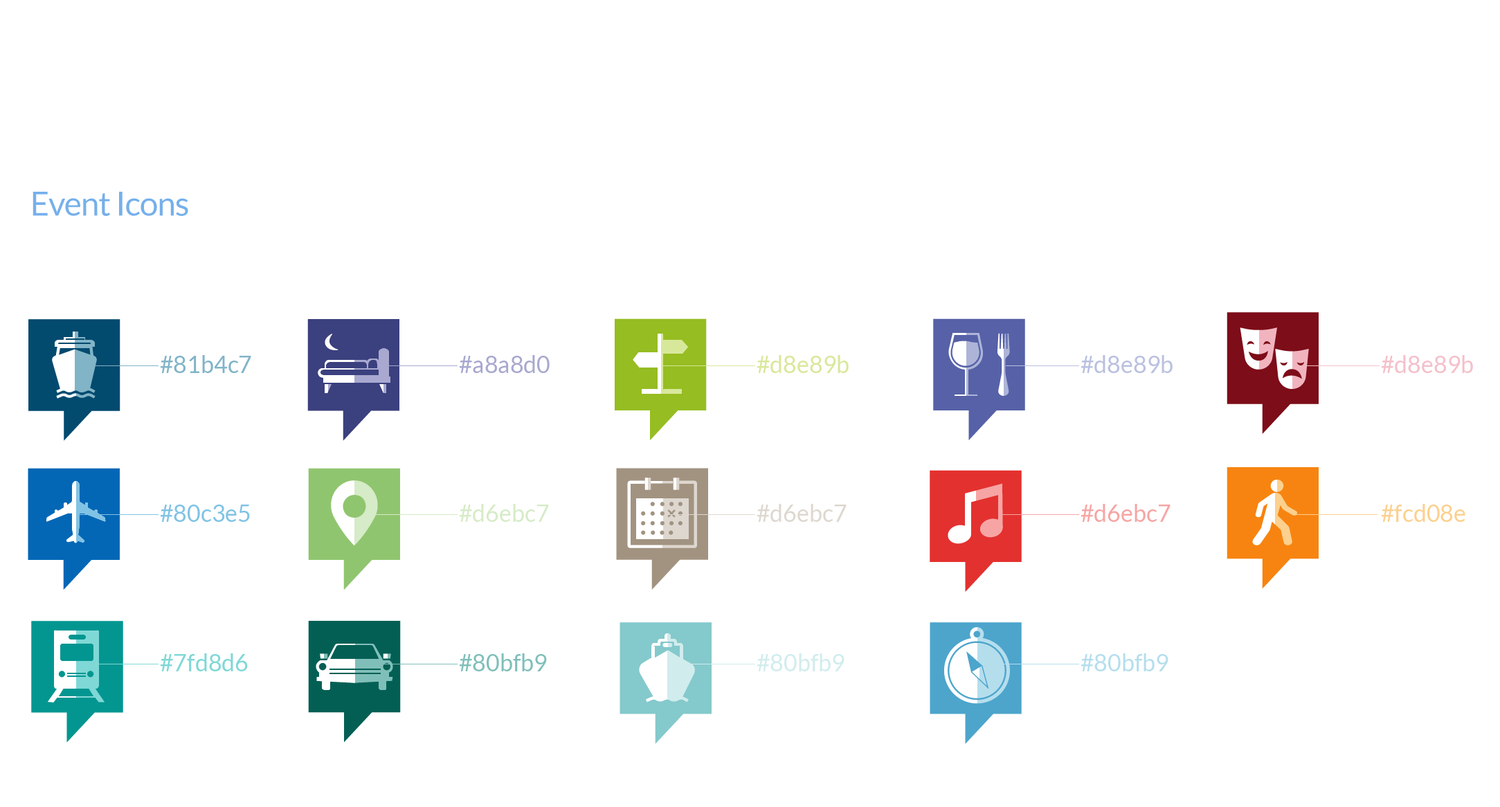 Stages of the New User Experience (screens displayed when the user signs up)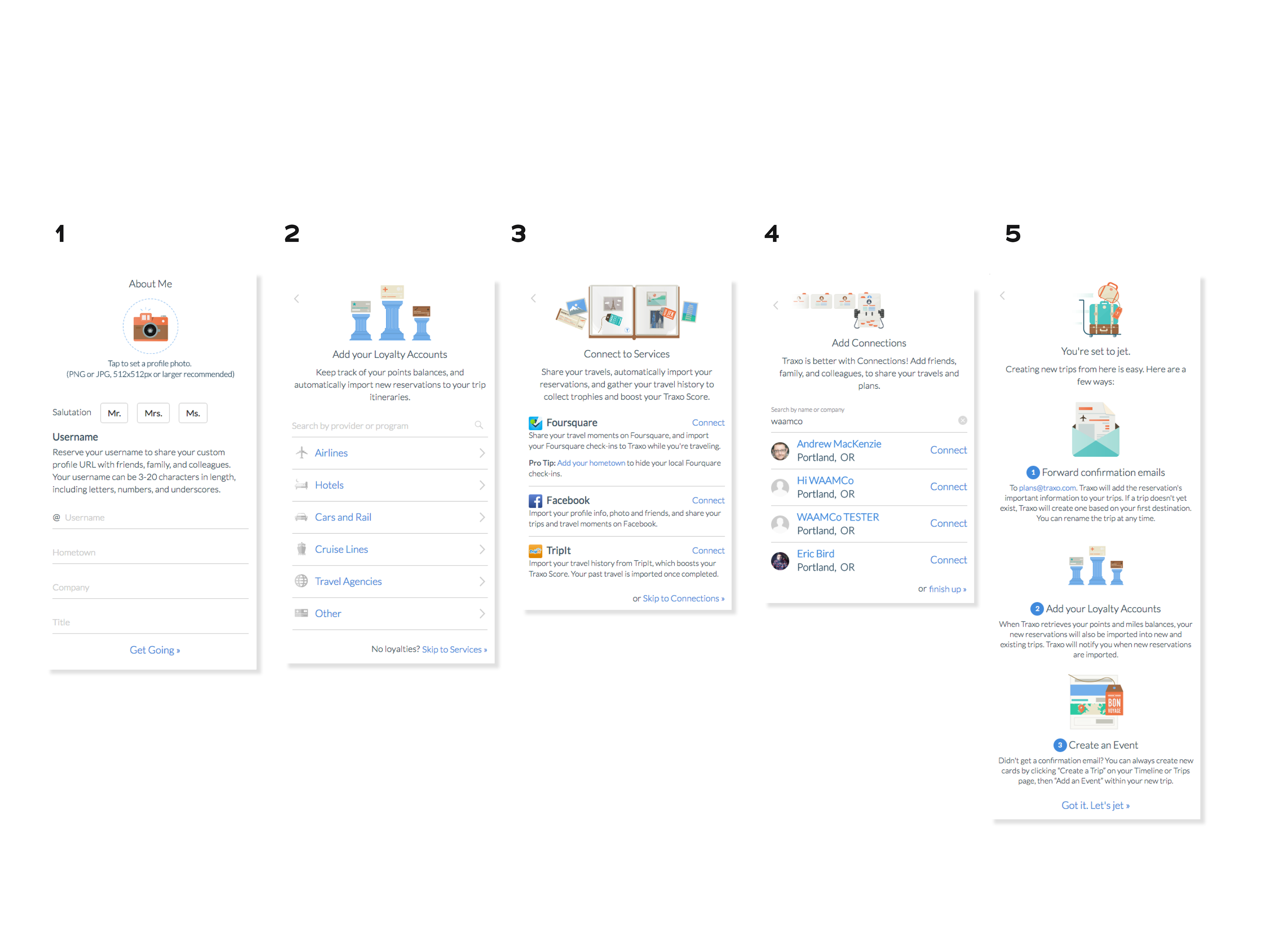 Sample "Did You Know" Traxo Elite email headers. Seat upgrade and Bonus Miles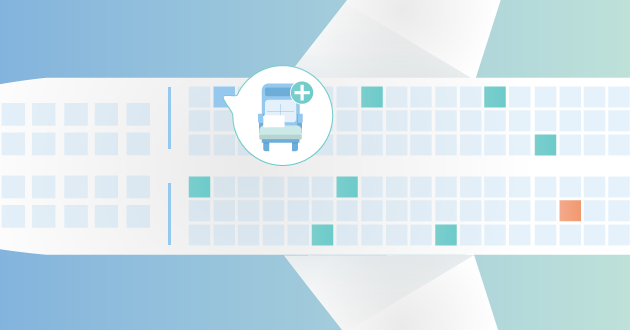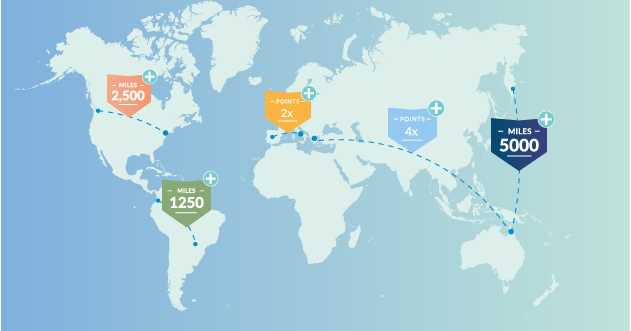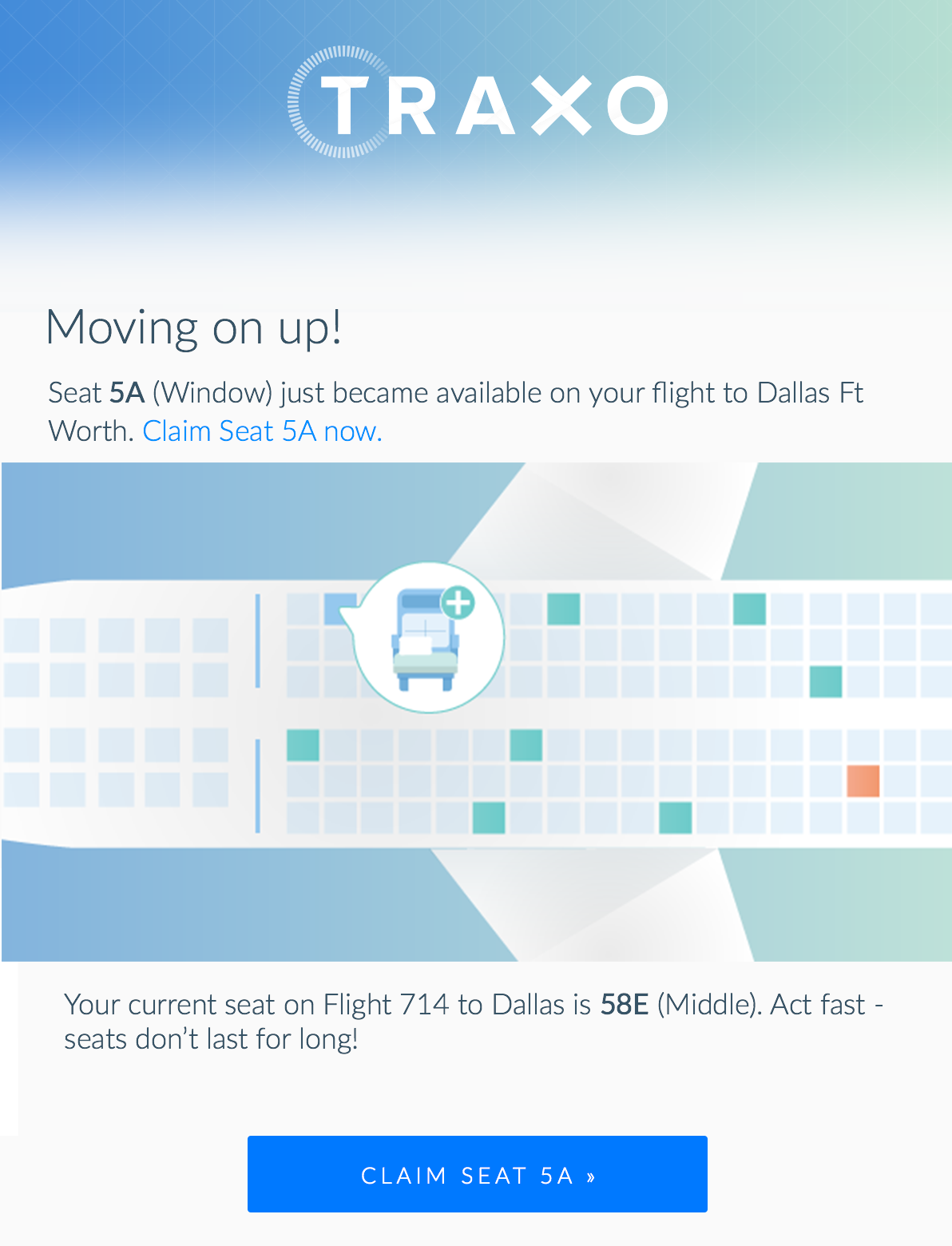 Elite Notification Icons / Illustrations
Elite Page Icon Set Placement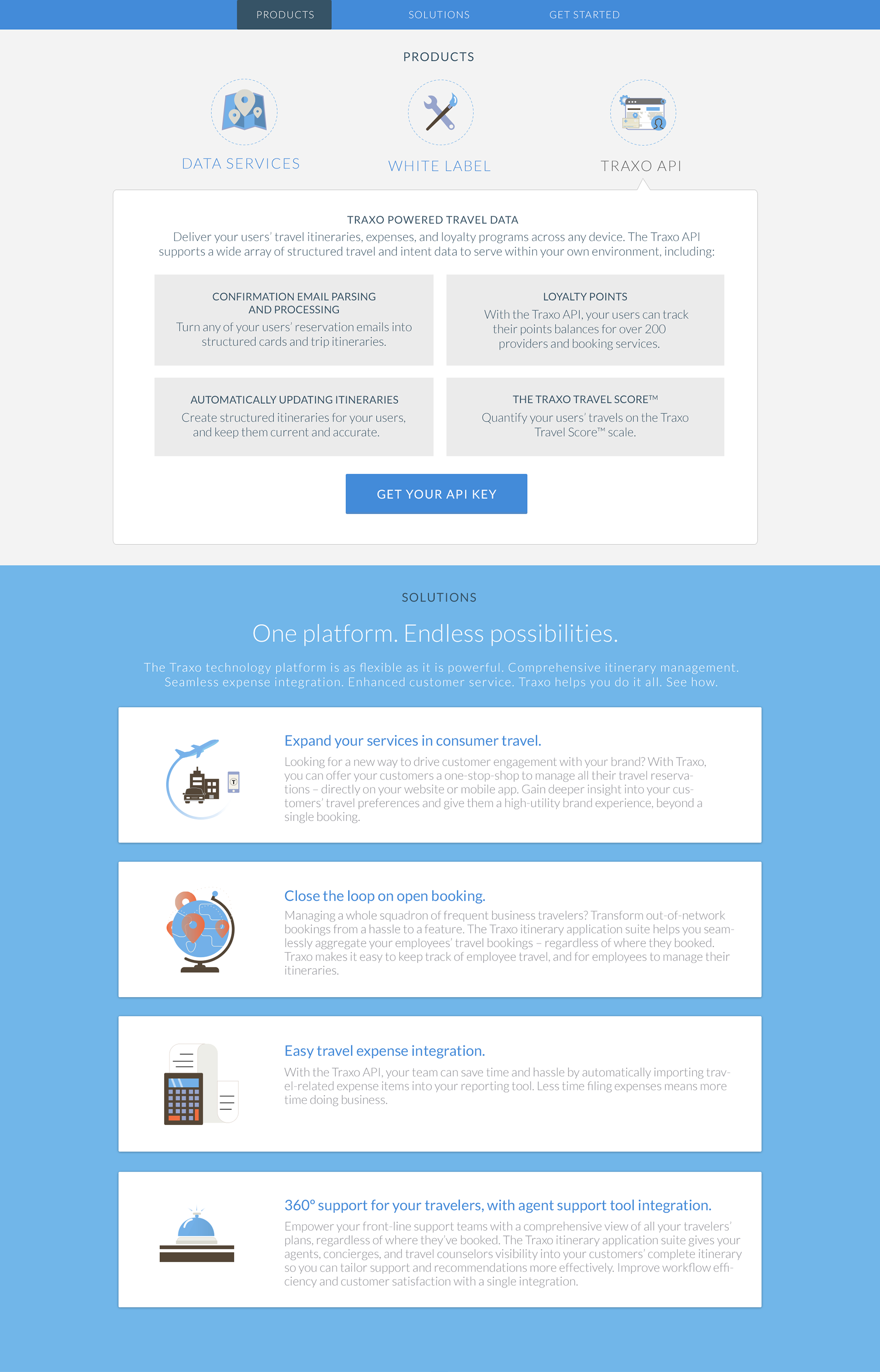 Connect your loyalty accounts to Traxo, made easy.