Events Page:
Info on Vaping Conventions,
Vape Events and Vaping Trade Shows for 2016-2017.
Find the best vaping events and also submit an event.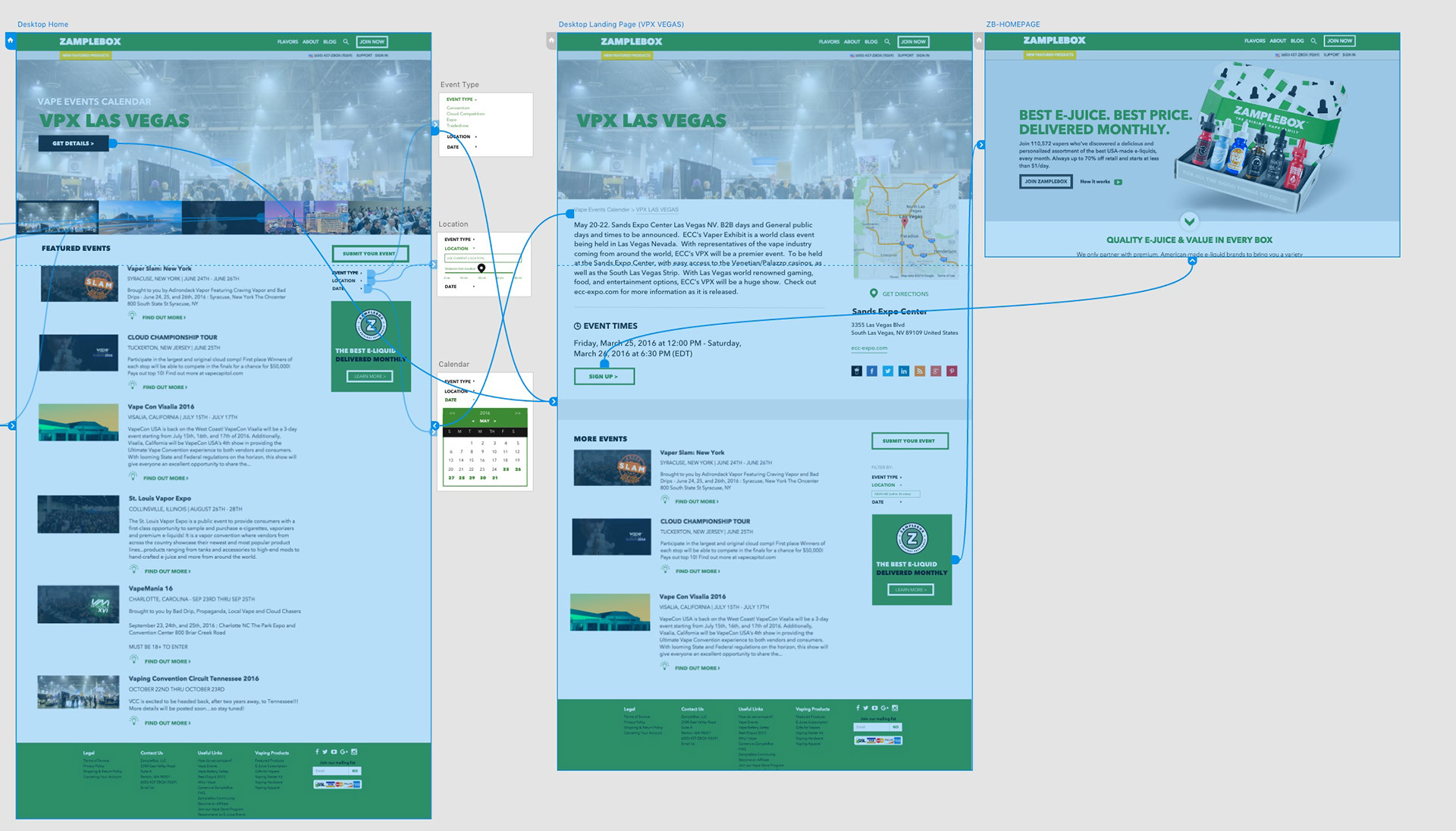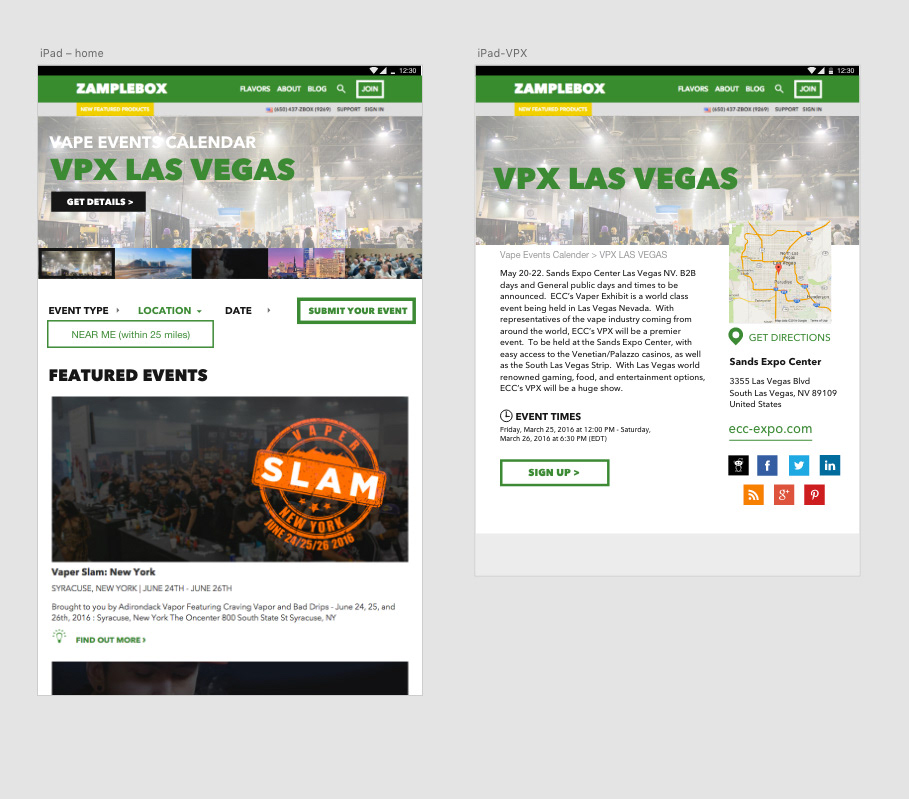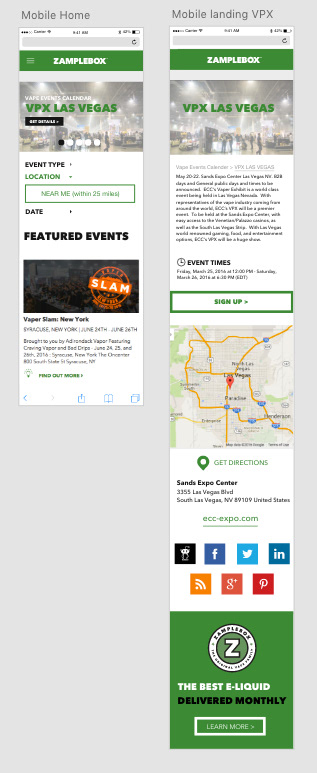 Comparison Page:
Every month roughly 700 people search for comparisons between ZampleBox and other e-juice subscription services. These people are well into the sales funnel. They are well aware of the services and almost ready to buy. Getting them to our site and giving them the information they need will absolutely increase conversions. Put another way, do blog posts produce subscribers? We're not sure. Will this page produce subscribers? Yes. And we can track the results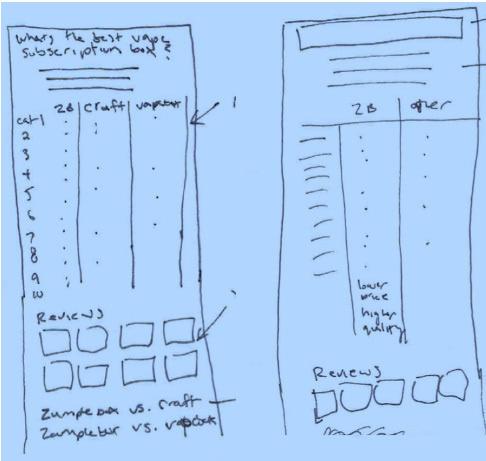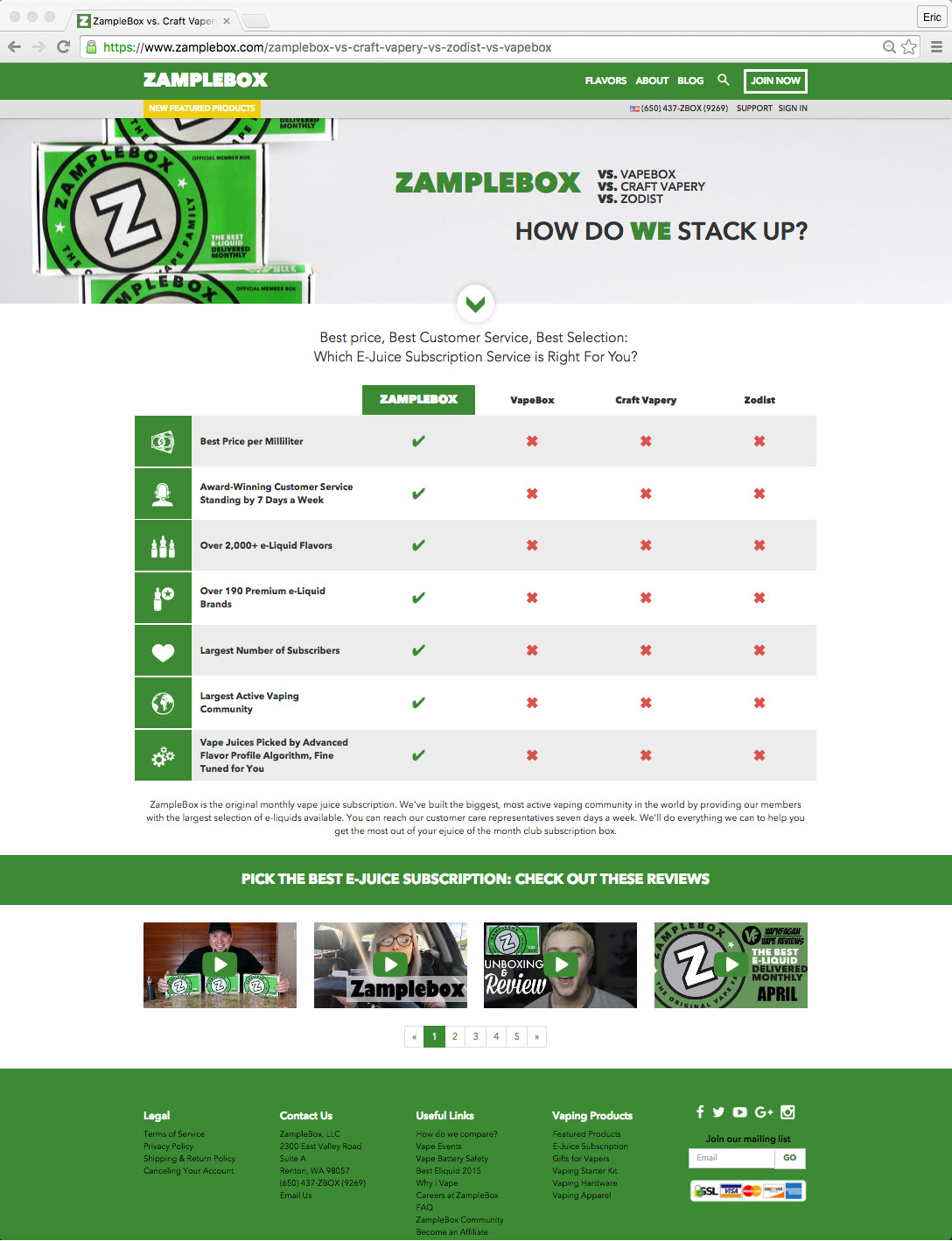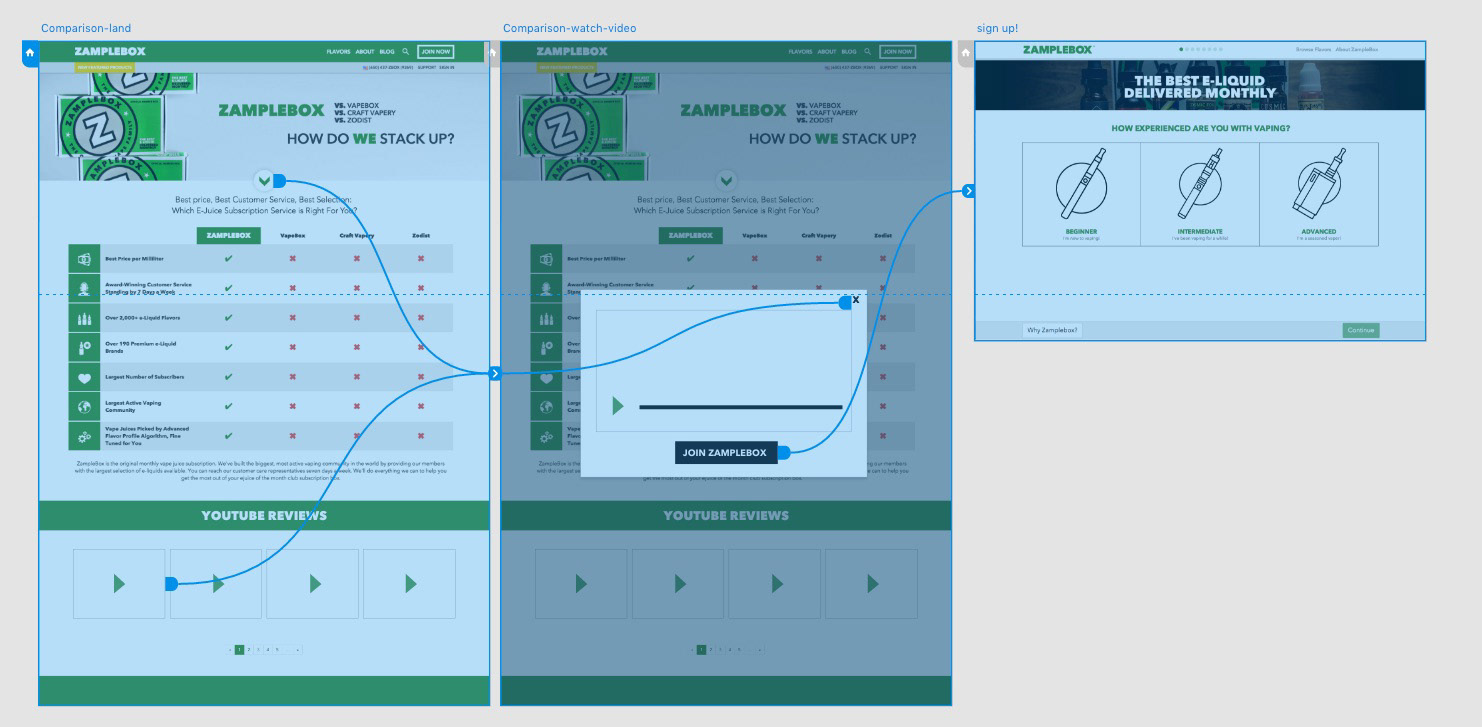 Flavor Bible:
New header photography and type treatment for Flavor Bible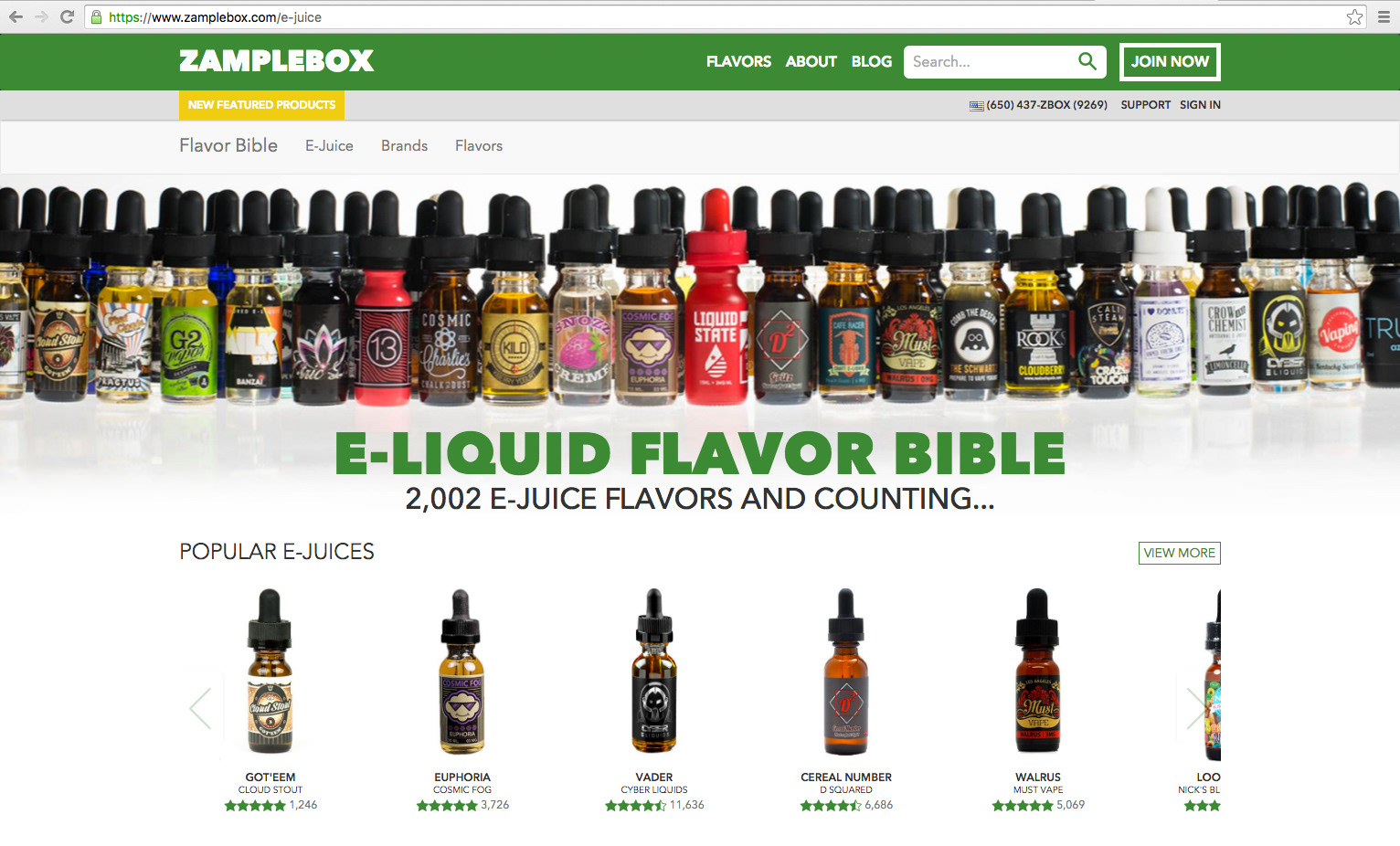 #WHYIVAPE page
The goal of this page is to inform the user about how vaping is safer than smoking through personal accounts and stories.